You've assessed the signs and found out your home has a termite infestation. Don't worry it's not an uncommon issue in America; it's one that affects 600,000 homes a year, with Formosan and subterranean termites causing 90 per cent of all damage.
So, what comes next?
If live termites are found on your property your pest controller is going to suggest using termite baiting systems to get the infestation under control. 
The concept around baiting systems is relatively simple. Stations are usually placed 2 – 3 metres apart around the perimeter of the property.  Each plastic bait station is fitted with a mixture of wood and a slow-acting termicide, which is pet and kid friendly. The termites consume the wood and bring it back to the nest where it works its way through the rest of the colony. 
While bait stations have a high success rate when it comes to eliminating termites, home-owners need to be patient when utilizing them.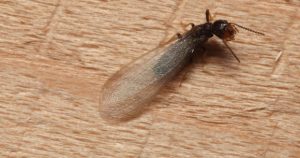 The reasons for this are two-fold.
Firstly, as mentioned, the poison needs to be slow-acting. This is so the termites don't figure out the bait is poisoned and stop feeding from the stations. 
Secondly, bait systems need regular monitoring. This is vital for success because pest controllers need to assess whether the bait has activity and whether there is other activity outside of the perimeter of the stations.
Dubbo pest control company, Pest Alert, recommends going with a baiting system that's backed by an 'Assurance Warranty', this covers you for any structural damage during the baiting contract. This gives peace of mind, knowing the company installing it will do everything they can to prevent termite damage to your property.
It typically takes 3 – 6 months to destroy a colony, but it can take longer depending on the level of infestation and time of year. We should mention that during this time termites will very likely not be damaging the home as they will be consuming the bait instead. 
Calendar
June 2020
M
T
W
T
F
S
S
1
2
3
4
5
6
7
8
9
10
11
12
13
14
15
16
17
18
19
20
21
22
23
24
25
26
27
28
29
30
Archives
Categories